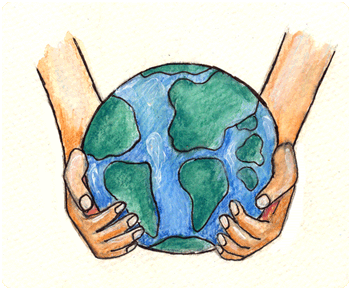 How do you feel when someone in your life treats you in a way you don't like?
Twelve-year-old Eva Cassidy is a guitar-playing, harmonica-jamming girl who can make musical notes do wonders... but when it comes to getting Jip to stop bullying her at school, she doesn't know where to start. Then one day Eva discovers a secret.
Would you like to know a secret to making peace with people that are hard to get along with? Here's a clue: It's a secret you probably already know, but sometimes may forget.
As you will soon discover, some people like to use this secret to deal with people who bully. Giraffes like to use it to make life fun ... because making life fun... for you and everyone... is their favorite game in town.
---
Reviews and Testimonials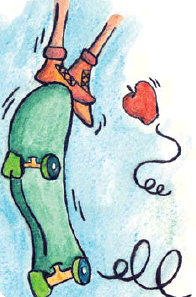 Dear JP and Marci,
What wonderful resources you have offered to the world. The activity book is especially engaging with its colorful pictures and focused attention on NVC concepts. I think your goal of getting these resources to as many people as possible is admirable. I've already passed the links to download the book and workbook to 4 people tonight. I've read through the first chapter of the book with my 7 year old son and he is anxious for me to print out the activity sheets so he can work on them."
Julie - Massachusetts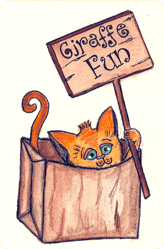 Hi Marci and JP,
My name is Briana. I am seventeen years old and am currently a high school student. I came to work one day and was talking to a friend about some issues I was having with some of my ex boyfriend's friends who constantly were bullying me. It was an every day thing for them, to make fun of me and they never stopped. One night I was in my car and they continuously punched my car windows trying to get me out...
My friend lent me
Giraffe Juice
and promised I would feel so much better, and I did. I felt better about not only this particular situation but many other situations I encounter in school, and at home etc. I loved the book so much I wrote a book report on it and got an A+. I just wanted to say thank you very much. I am starting to use Marvel's four steps in my every day life.
Best Wishes,
Briana - Los Angeles, California

---
PRESS REVIEW on www.ErgoParent.com

This is a treasure of a book for children and adults, too. Giraffe Juice invites us to experience an adventure story rooted in a game called "Making Life Wonderful." Eva, a harmonica and guitar-playing 13-year-old girl, and her two school friends, are guided by one very supportive talking giraffe, Marvel. Together, their trials and successes show the practical and miraculous gifts of Compassionate Communication.
Their strategy is in using the magic of "The Making Life Wonderful" Game... carefully and thoughtfully illuminated, woven into a story about how children and adults can learn to get along very well.
There are the 4 steps suggested for communicating with your children to bring calm, and kindness, to your interactions. You can also practice them with yourself to transform your own frustrations of unmet needs with empathy, and to help melt inner conflicts... To read Claire Kellerman entire review on www.ErgoParent.com Click Here
---
Knowing that there are big people and little people who shy away from academic approaches to learning, Giraffe Juice offers readers a whimsical glimpse into the heart of "Giraffe Language." If there's someone in your life whom you believe would benefit from learning Nonviolent Communication (NVC), Giraffe Juice will offer a fun and entertaining introduction.
Our goal is not to teach NVC but rather to share our enthusiasm for this work, so people can learn more if they choose to.
Our vision is to share the peacemaking skills of Nonviolent Communication (NVC) with over a million people throughout the world by January 1, 2012. So we've made it very quick and easy for you to . If there's someone you care about that may benefit from learning NVC, feel free to share Giraffe Juice with them by CLICKING HERE NOW.
---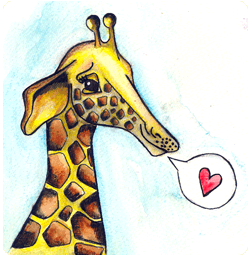 Some of the reasons why more than a half-million people globally choose to practice Nonviolent Communication:
• Because NVC offers a clear approach for raising children compassionately
• Because it encourages mutual respect in student-teacher relationships
• Because it activates self-motivated productivity in a wide range of settings (e.g., schools, social change organizations, prisons, and governments) and provides a clear method for reconciling painful personal and professional relationships.
Testimonials and Reviews:

Giraffe Juice is hot off the press
If you would enjoy writing a testimonial we would love, love, love your support.
Request: Please email your testimonial to jp@GiraffeJuice.com. If you feel comfortable, please attach a picture of yourself and where you're from. If you write a review that you're placing on another webpage you can send an email to jp@GiraffeJuice.com and I would be delighted to link to you.